(Further) Sprinkles of Baroque love from Theater an der Wien
12 May 2017: it turns out that Theater an der Wien has the exact same Ariodante team that hits the Barbican on 16 May 2017. Warehouse in Brutalism Central vs. cosy little venue across from the Naschmarkt…
22 March 2017: Rene Jacobs conducts Ulisse (with Degout, Zorzi Giustiniani and Chappuis).
16 December 2016: before all that there's Pergolesi's Adriano in Siria (with Fagioli and Mynenko) and a month to the day before that a bit of Rameau (Zoroastre) (with Piau and Emmanuelle de Negri).
Dear TadW, thanks for nothing! Way to spread the love around instead of condensing everything for my convenience. I keep singing your praises yet I get no respect >:-O whichever one of these will be my next time there I'm going to pack the venue up in my holdall and transplant it to London. For a bribe of poppyseed strudel I can send the Barbican over.
Behold the outdoors splendor:
And the halls: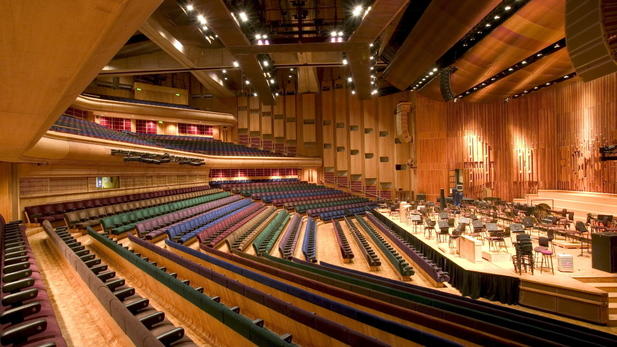 Posted on May 12, 2016, in barbican, baroque, theater an der wien and tagged barbican, baroque opera, handel, monteverdi, pergolesi, rameau, theater an der wien. Bookmark the permalink. Leave a comment.